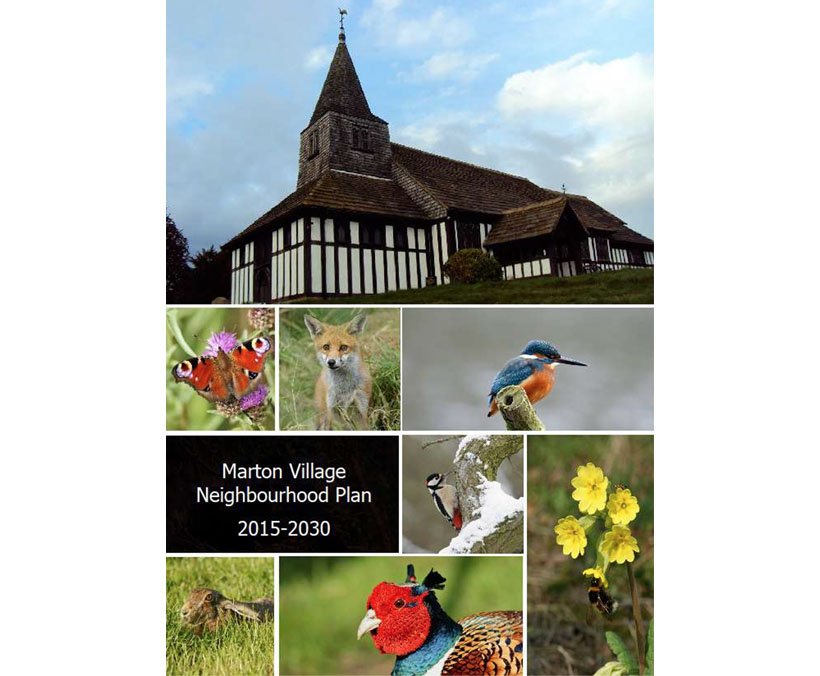 Cheshire Community Action facilitates and updates Marton Neighbourhood Plan
Cheshire Community Action began assisting the Marton community – a small rural parish close to Congleton in Cheshire East – in February 2015.
The small, dedicated group were one of the first communities in Cheshire to prepare their Neighbourhood Plan, which we assisted with by helping to develop the policies and justification, and prepare their accompanying documents for submission.
Lucy, CCA's in-house Community-Led Planning Officer, explains: "The Marton Neighbourhood Plan was completed relatively quickly, with the referendum taking place in October 2016. The community were very much in favour the plan, with 93 per cent of those who voted, voting in support of it. The Neighbourhood Plan was then officially 'made' in November 2016.
"Thanks to their Neighbourhood Plan, in 2017 the community were successfully able to overturn an appeal decision, which was recovered by the Secretary of State. Land in the village at School Lane, for 27 dwellings, was originally allowed on appeal, but was recovered by the Secretary of State because the appeal involved a proposal for residential development of over 10 units in an area where a qualifying body had submitted a neighbourhood plan proposal to the local planning authority: or where a neighbourhood plan had been made!
"The Secretary of State considered that the proposal would be in conflict with Neighbourhood Plan Policy PE3, which indicated that the site should be retained as open green space. He gave this conflict significant weight and the appeal was therefore dismissed, and permission refused, partly due to the conflict with the Neighbourhood Plan.
"As the Neighbourhood Plan was one of the first in Cheshire, prepared before the Local Plan was adopted, the Marton group has made the decision to update the Neighbourhood Plan, recognising that it is an important planning tool and of real value in helping to shape development in the parish.
"We're currently helping the group with their Neighbourhood Plan review and update, and it is anticipated that it will be the first in Cheshire to be successfully updated later in 2020!"