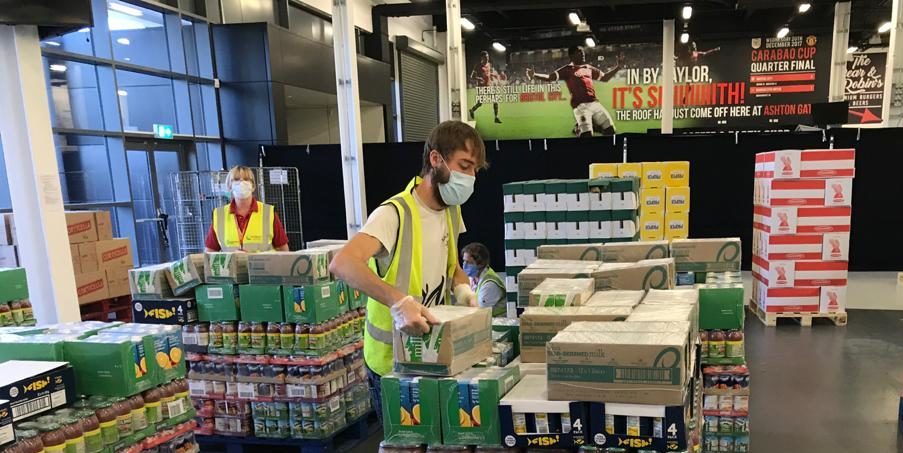 Extra support available to voluntary and community organisations for COVID response
Cheshire Community Action (CCA) is part of the VCS Emergencies Partnership, a national partnership between the Voluntary & Community Sector and the Government to help our sector respond to people's needs during the pandemic with additional volunteers and resources.
The service exists to help local non-profit organisations to continue their work in the community when demand outstrips supply, for example by providing practical support such as DBS checked volunteers.
CCA is encouraging voluntary and community organisations based in Cheshire, Halton and Warrington to feedback how they are coping with the increased demand on their services brought about by the pandemic.
Mark Reading, Chief Operating Officer at CCA explains: "Voluntary and community organisations have been at the frontline of the COVID emergency response from the start of this crisis providing vital support in physical and mental health, care, food distribution and supporting people through financial uncertainty and hardship. However, the challenges of the pandemic are constantly changing and our sector is often the first to respond to people's needs. Therefore, we are encouraging local organisations working on the frontline to feedback how demand for their services is changing, particularly where demand is outstripping supply. We can then feed this into the national partnership and request extra support where it's needed."
Examples of extra support provided to other regions include:
Nearly 30 tonnes of food provided to foodbanks across the South West, enough food for 67,000 meals
Carried out over 1,000 Covid-19 tests at care homes across Lancashire
Over 800kg of food provided to Leominster food bank in Herefordshire
Conducted health assessments of people experiencing homelessness, at hotels across London
Helping to direct members of the public arriving at a medical centre in Nottingham
Tell us about the demand on your services by contacting Mark Reading mark.reading@cheshireaction.org.uk