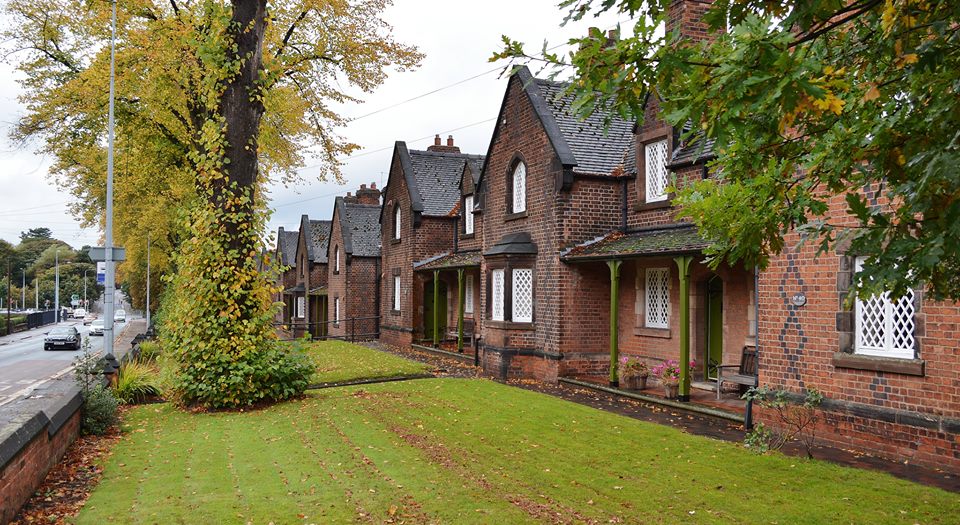 How can a neighbourhood plan help your community influence planning?
Creating a neighbourhood plan is a proactive way to ensure that the right kind of homes are being built in the right area of your community. Neighbourhood plans are being used to fight and win planning appeals all over the country and giving communities more control over development.
The Sandbach NDP group decided there was a need for a Neighbourhood Plan after witnessing "too much of the wrong type of housing being built in the wrong areas", according to, John Minshull, member of the Sandbach NDP group.
He explains: "We'd seen a lot of development across Cheshire East, especially in Sandbach, and felt like it wasn't the most suitable housing for our community. There were three, four and five bedroom houses springing up all over the place, but nothing suitable for older people and certainly no starter homes."
Lucy Hughes, Community-Led Planning Officer at CCA, helped the community to create its first Neighbourhood Plan in 2016, which focused heavily on ensuring housing need was met. Since the introduction of the plan there haven't been any new large and unsuitable developments in the area other than those that had already been given planning permission.
Earlier this year, CCA helped the group to update the Neighbourhood Plan, to bring it in line with current Cheshire East policies. In order to do so, they needed a new housing needs assessment to ensure that the Neighbourhood Plan was based on up-to-date data.
John continues: "Lucy at CCA was an enormous help with our first Neighbourhood Plan. She was very knowledgeable and her advice and support with wording was immensely helpful, so when the time came to update it we were in no doubt that she would be a great support.
"There were a number of reasons for updating it. Firstly, when we created the Neighbourhood Plan, Cheshire East's Local Plan wasn't published, so the Sandbach Plan was based on Congleton Borough planning policies, which were the relevant policies at the time.
"It was really important to make sure that our Neighbourhood Plan reflected any overarching policy changes, and Lucy was a great help in reviewing this and ensuring that our policies were in line with the new Cheshire East Local Plan.
"We also wanted to ensure that the policies implemented in our original plan were still relevant in the current housing climate.
"When producing the first Neighbourhood Plan, we based the decisions on a housing needs assessment, so we felt it was appropriate to get a new assessment as a lot can change in five years.
"After consulting with three different organisations, one of whom produced the first housing needs assessment we were struggling to find anyone that we felt understood what we needed. However, after speaking with John Heselwood from CCA he instantly understood our requirements and produced a fantastic report incorporating all the latest data, and perhaps most importantly it was very easy to understand.
"Crucially, the report outlined that the minimum housing target has been met as set out in the Cheshire East Local Plan. In addition, it confirmed that there is still indeed a need for affordable housing, particularly for our ageing population and our younger generations too.
"We were fearful that developers would say our existing Neighbourhood Plan was out of date and based on old information. But the new plan gives us peace of mind that our plan is centred on the most current data available and therefore genuinely reflects what the community needs.
"The Neighbourhood Plan has now been submitted to Cheshire East Council for consultation, and subject to a successful independent examination we anticipate and hope that the Plan will be adopted and come into force by next year. In the meantime, we're safe in the knowledge that our existing Neighbourhood Plan is doing its job just fine!"
For more information about how a housing needs assessment/survey and Neighbourhood Plans can help your community influence future planning applications and address local housing needs, contact John Heselwood on john.heselwood@cheshireaction.org.uk.