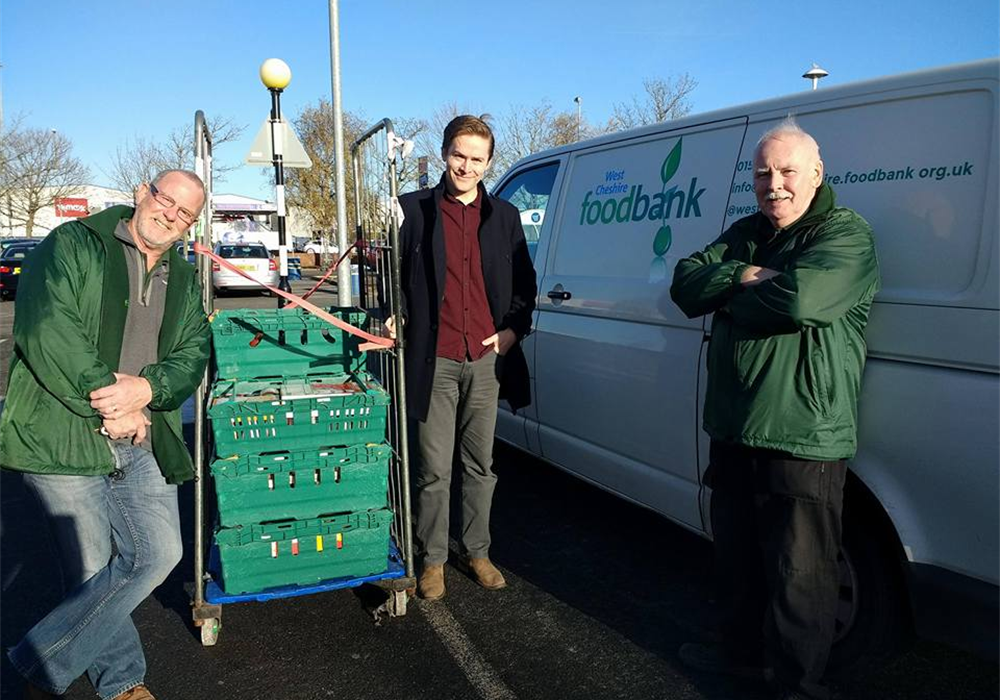 Providing much-needed funding for community initiatives in Cheshire West
As all of Cheshire West and Chester Council's Community Response Fund has now been distributed, the crowdfunding platform Spacehive is being used to provide further opportunities for community initiatives to access funding, with the Council making a £50,000 contribution to kickstart the pot.
The Council set aside £250,000 for the Community Response Fund at the start of the COVID-19 pandemic back in March and the Westminster Foundation donated a further £250,000, taking the total available to £500,000.
While money from the Westminster Foundation has largely focused on Chester and rural areas, the Council's side of the pot has been supporting community initiatives in all areas of the borough.
The Council has set up this crowdfunding platform to create further opportunities for community initiatives to access funding so they can continue adapting and managing the challenges brought by COVID-19.
The funding follows the Council's key message 'Let's turn this around' and others interested in supporting the crowdfunding effort, such as local funders, philanthropists, businesses and community members, will be able to contribute, allowing the Council to coordinate extra funding and provide greater support to communities. 
Councillor Louise Gittins, Leader of Cheshire West and Chester Council, said: "The way our communities have come together during the pandemic is truly inspiring. Communities galvanised at the start of the pandemic and we set up the Community Response Fund to help them adapt and continue supporting people.
"We've distributed funding through our Community Response Fund to community initiatives as quickly as we could and it's brilliant to see the real difference it has made in our communities. We'd like to thank the Westminster Foundation for its kind donation as the extra £250,000 has gone a long way to supporting our residents.
"We appreciate the continuing pressures community initiatives are facing, particularly with the frequent changes in national guidelines, so that's why we've decided to kickstart this fundraising effort with a £50,000 contribution.
"We'd encourage anyone needing support to get in touch and for those wanting to support this effort to donate to the crowdfunding platform."
How to apply
Community initiatives will be able to apply for funding by completing a simple application form and submitting it to the Chester Locality team at: chesterlocality@cheshirewestandchester.gov.uk. You can request an application form by emailing the same address.
A Panel, including representatives from Cheshire West Voluntary Action (CWVA), will review the application forms and the aim is to turn them around within 72 hours.
Funding will be able to support key priorities, including food poverty, isolation and befriending services, mental health support, older people's services, support for children and young people and financial hardship.
The fundraising platform on Spacehive is now live and the Council is accepting applications from community initiatives.