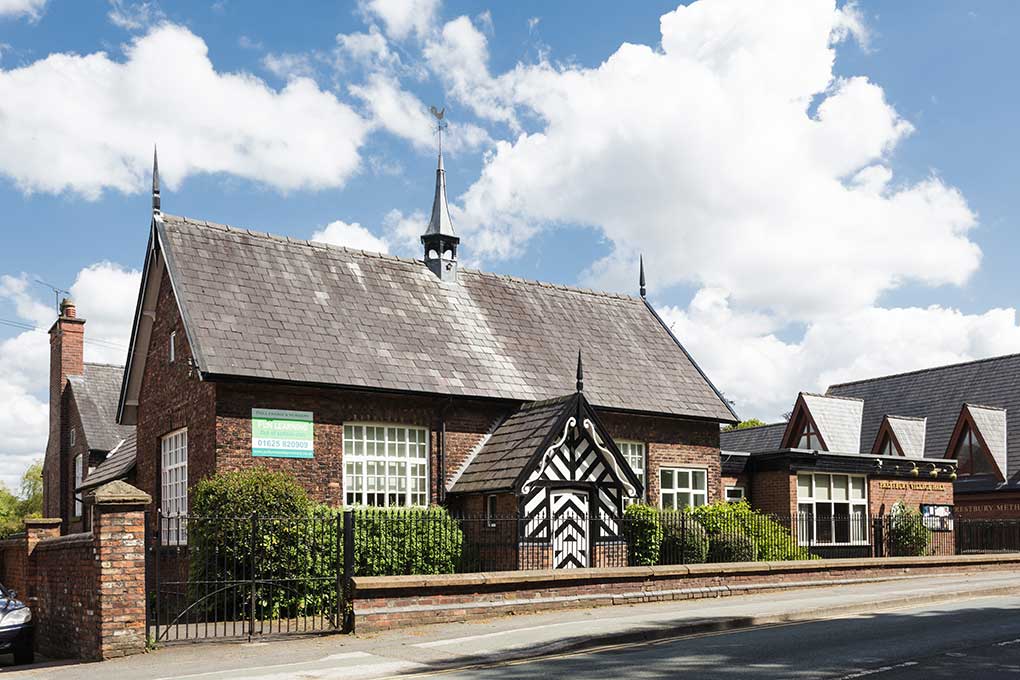 Cheshire Community Action helps more than 90 village halls through pandemic
Community buildings and village halls have been hit hard through the COVID-19 crisis. Due to closures during lockdown and event cancellations, the finances and future of many vital hubs of the community throughout Cheshire have been in jeopardy.
Navigating the minefield of information and guidance set out by the Government during this period has been no easy feat, especially as the guidance is continually changing. However, thanks to CCA's relationship with ACRE we've been able to help our members process the information to ensure they can reopen in accordance with current guidelines and continue to serve their communities.
During the pandemic, we've supported over 90 community buildings and village halls throughout Cheshire West, Cheshire East and Warrington.
Our Zoom event in July, held in conjunction with Community & Voluntary Services Cheshire East (CVSCE) on 'Reopening Village Halls and Community Buildings after COVID-19 lockdown' was attended by more than 70 people.
Chris Davenport, who runs CCA's Community Buildings Advice service, says: "It's been a very challenging time for our community buildings members, but we're glad that our guidance and advice has helped so many from the brink of permanent closure. In fact, some of our members have even reported that since the easing of restrictions they are now busier than ever with bookings!
"Our community buildings membership is also up by 22% compared to last year, demonstrating how vital our support and guidance is in these unprecedented times."
Here's just a snapshot of some of the amazing feedback we've recently received:
"As a result of your advice and help, we have been able to reopen and be completely Covid-safe. As a result of the precautions we have taken Bunbury Village Hall has never had so many regular bookings. Of the 15 sessions available Monday to Friday we have just one slot un-booked. Something that has never happened in the history of the hall!" – Bunbury Village Hall
---
"The guidance from CCA has been very helpful in ensuring the correct management of our village hall in line with the government guidance.  Like many community organisations, our village hall is run solely by volunteers and the template documents, risk assessment guidance and regular updates as the guidance has changed has been invaluable." – Tilston War Memorial Hall
---
"On behalf of Thelwall Parish Hall, we have found Cheshire Community Action to be both helpful and prompt in answering our questions and providing training thereby facilitating our provision of a local village amenity. During the Covid-19 pandemic, the documentation, Zoom meetings and ongoing support from CCA has been both timely and professional. They have been a great resource to us." – Thelwall Parish Hall
---
"At first sight, the stream of guidance from the Government seemed impossible to digest and we feared we wouldn't open our Village Hall for a very long time.
"However, working through the advice from ACRE, forwarded by Cheshire Community Action, we did indeed open and our hall is again providing limited activities for the community and bringing in a modest income.
"The Zoom workshop held in the summer clarified many issues and gave us the confidence to proceed. In addition, we have had many, many questions answered with great patience by the team at CCA." – Cuddington and Sandiway Village Hall
---
Following the success and praise of CCA's Zoom event, another virtual event is planned for Community Buildings in October 2020 with further details being posted soon. So watch this space!
For more information about our community buildings membership visit: Community Buildings Membership or for any queries, contact Chris Davenport on buildings@cheshireaction.org.uk or call 01244 400222.