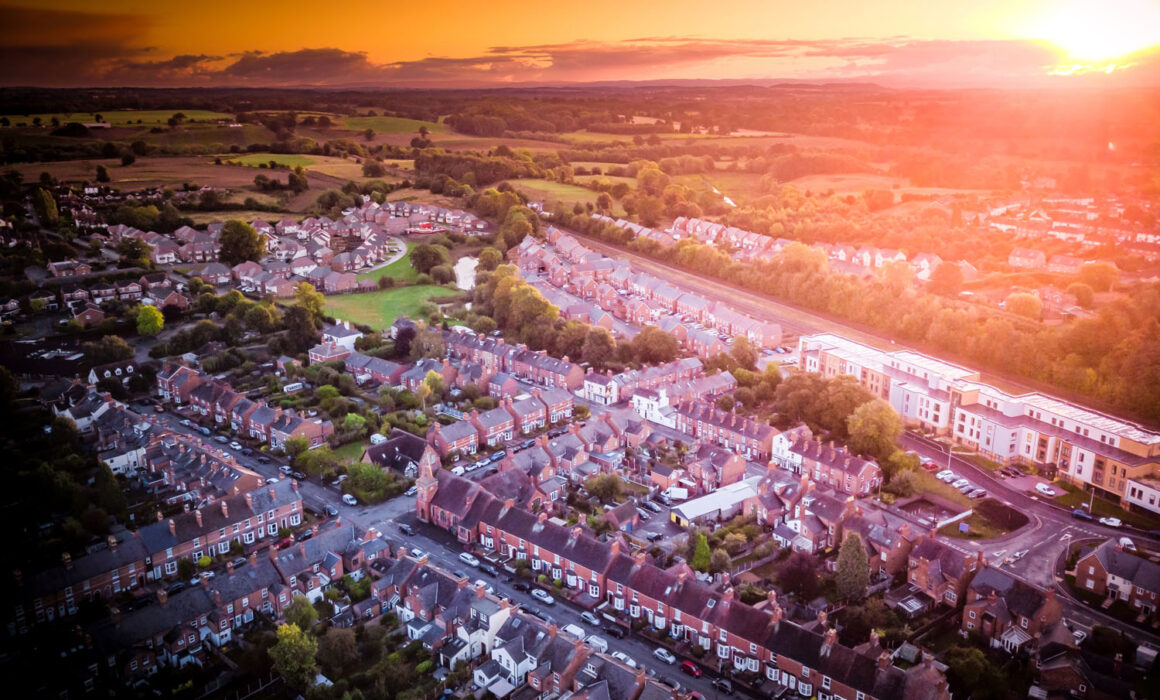 How could changes to the current planning system affect your community?
Rural affordable housing and community land trusts could be under threat if the Government does not change course on recent proposals in its consultation on changes to the current planning system.
Cheshire Community Action, which has supported 70% of Cheshire and Warrington's 97 neighbourhood plan groups and is now developing a new service to promote and support community-led housing, has highlighted concerns with the Government's proposals:
If the Government proceeds with its proposal to quadruple the size of residential sites that require affordable homes from 10 to 40, 70% of small rural villages could lose their future supply of affordable housing and any opportunity to develop community land trusts. Most residential developments in smaller rural communities are for 10 units or fewer and community land trusts also tend to develop on smaller sites. Therefore, increasing this threshold threatens the supply of affordable housing in rural areas and reduces the opportunities for community land trusts to develop. In many small villages in Cheshire the property prices can be as high as ten times the average income, meaning local people on low incomes are often priced out of their own communities. Therefore, Cheshire Community Action supports ACRE's request to the Rt Hon Robert Jenrick MP sent on 18th August 2020, which urges the Government to allow local councils to set their own thresholds for affordable housing in these settlements.
The Government's proposals for the new First Homes exception sites could threaten the supply of rural exception sites, which are often the only mechanism to provide genuinely affordable homes in response to local housing need in small villages. First Homes exception sites will inflate land values in rural areas by removing the emphasis from providing affordable homes for local people in villages. Instead, those in need from across the borough will be eligible for First Homes, thereby increasing land values and dis-incentivising land owners to bring forward rural exception sites for local people. Again, Cheshire Community Action supports the steps set out in ACRE's letter to the Rt Hon Robert Jenrick MP to avoid a catastrophic loss of rural affordable housing supply.
Neighbourhood plans need more than the proposed 6 months to bring their policies in line with new legislation. Once the new legislation is enacted, neighbourhood plans will need to reflect the changes in national policy (e.g. the new First Homes policy or any change in housing numbers based the new method of assessing housing need). According to a survey carried out by Cheshire Community Action in 2018, on average 2,800 volunteer hours are spent producing each neighbourhood plan, which is an enormous commitment of unpaid time and effort. Therefore, Cheshire Community Action proposes that a proportional process is put in place with at least two years to allow for the transitional arrangements to take place. This would give neighbourhood plan groups time to explain the changes to their communities and thereby increase the chances of them being supported.
Cheshire Community Action's full response to the consultation
More changes to come!
The Government has also released a new Planning White Paper, Planning for the Future which proposes radical changes to the planning system with responses due on 29th October 2020. Cheshire Community Action is working with local and national partners to review and understand the changes being proposed before it responds. Watch this space for more information!