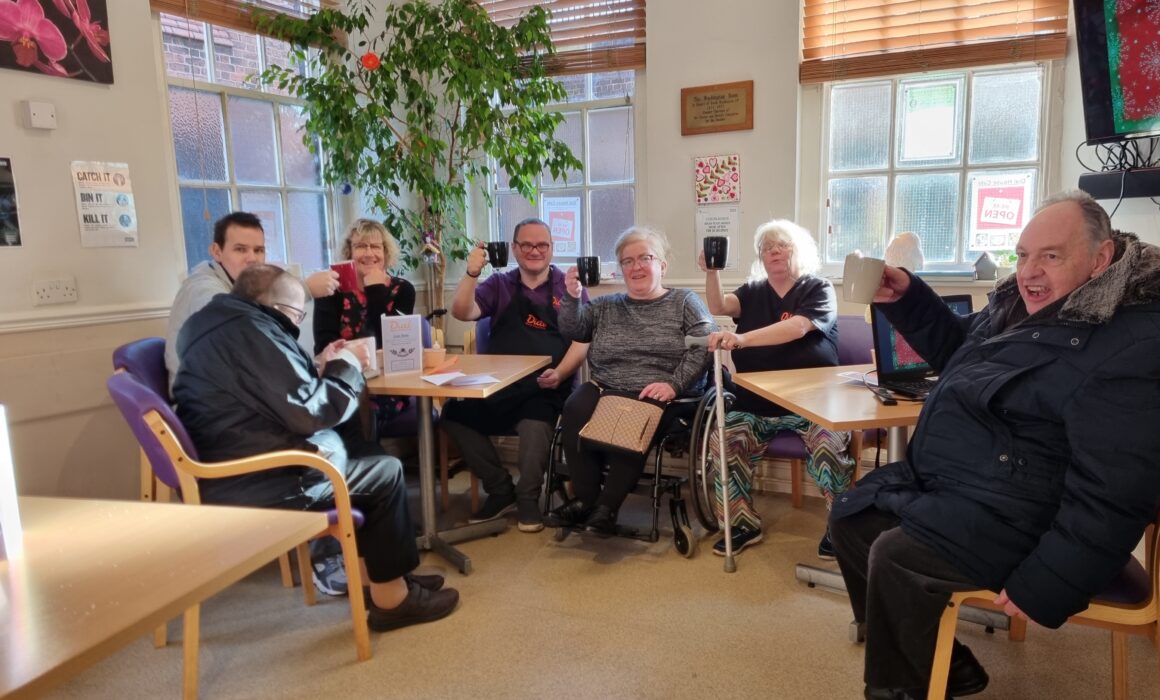 Dial House Joins Network of Warm, Welcoming Spaces
This winter has brought a unique set of challenges as a perfect storm of rising energy prices and inflation has resulted in a cost-of-living crisis affecting household bills significantly. As some face the dilemma of eating or heating, one way we've been playing our part to help people get by is by administering Cheshire West and Chester's Warm, Welcoming Spaces Fund for the local council. Here's how one grassroots charity has made the most of its grant…
Dial West Cheshire is a local charity focused on improving the lives of disabled people. It already runs a community cafe at Dial House in Chester from Monday to Friday, which lent itself to becoming a warm hub. Following a successful grant application to the Warm, Welcoming Spaces Fund, the cafe received an award and recognition as one of the venues across the borough identified as a warm, welcoming space.
Extending the service
By applying for the grant and gaining official warm hub status, Dial West Cheshire could create a warm space offer with free tea and coffee. It adapted the existing service with a new 'warm, winter menu' carrying a variety of meals, including homemade soups, snacks and cakes. As well as receiving free hot drinks, customers can also access information via the menu on sources of support, such as the Household Support Fund, designed to help people through the cost-of-living crisis
Social group activities such as the charity's Dial Zoomers and T-Club are also promoted on the menu, and there are now donated board games, jigsaws and puzzle books to enjoy while in the cafe so that customers can feel comfortable staying longer.
Encouraging people to linger longer
Keith Roper, Dial West Cheshire's Chief Officer, said: "The cost-of-living crisis, including increased energy bills, has exacerbated the difficulties and financial challenges many disabled and older people were already experiencing. It's great that we can now offer customers free hot drinks, together with information and other sources of support. We're all about creating a friendly welcome and a place to feel safe and warm at Dial House and we want people to feel that not only can they pop in for a cuppa, but they can also linger a little longer."
Applying for the grant
John Heselwood of Cheshire Community Action, which is administering the grant fund for community buildings, groups and schools to create Warm, Welcoming Spaces on behalf of Cheshire West and Chester Council, added: "Dial House's initiative is a great example of how the grant can help to extend existing community support, as well as enabling the set up new warm hubs from scratch.
"We're handling applications for Warm, Welcoming Spaces on a first-come, first-served basis and reviewing them weekly so applicants can get a decision within two weeks of submission. We can make more than one award to the same organisation and the scheme is running until 26 March 2023, so there's still time to get involved!"
Information on how to apply for a £500 Warm, Welcoming Spaces grant can be found here. For help with applications, call us on 01244 400222 or email enquiries@cheshireaction.org.uk.